SJØRADIO
A collaboration with Passepartout Duo (IT/US)
Opening in gallery Visningsrommet USF Saturday November 11th at 12.00h. Will show until Sunday November 19th.
Opening Day – Saturday, November 11th:
12.00-16.00 (live music and dance performance at 13.00 and 15.00)
Sunday, November 12th:
Hours: 12.00-16.00 (live music and dance performance at 13.00 and 15.00)
Monday, Tuesday, Wednesday November 13, 14, & 15th:
Hours: 12.00-16.00 (films and music installation showing on loop)
Thursday & Friday November 16 – 17th:
Hours:16.00-20.00 (films and music installation showing on loop; live dance and music performance pop-ups)
Saturday & Sunday, November 18 & 19th:
Hours: 12.00-16.00 (live music and dance performance at 13.00 and 15.00).
Free admission.
Gratis adgang.
______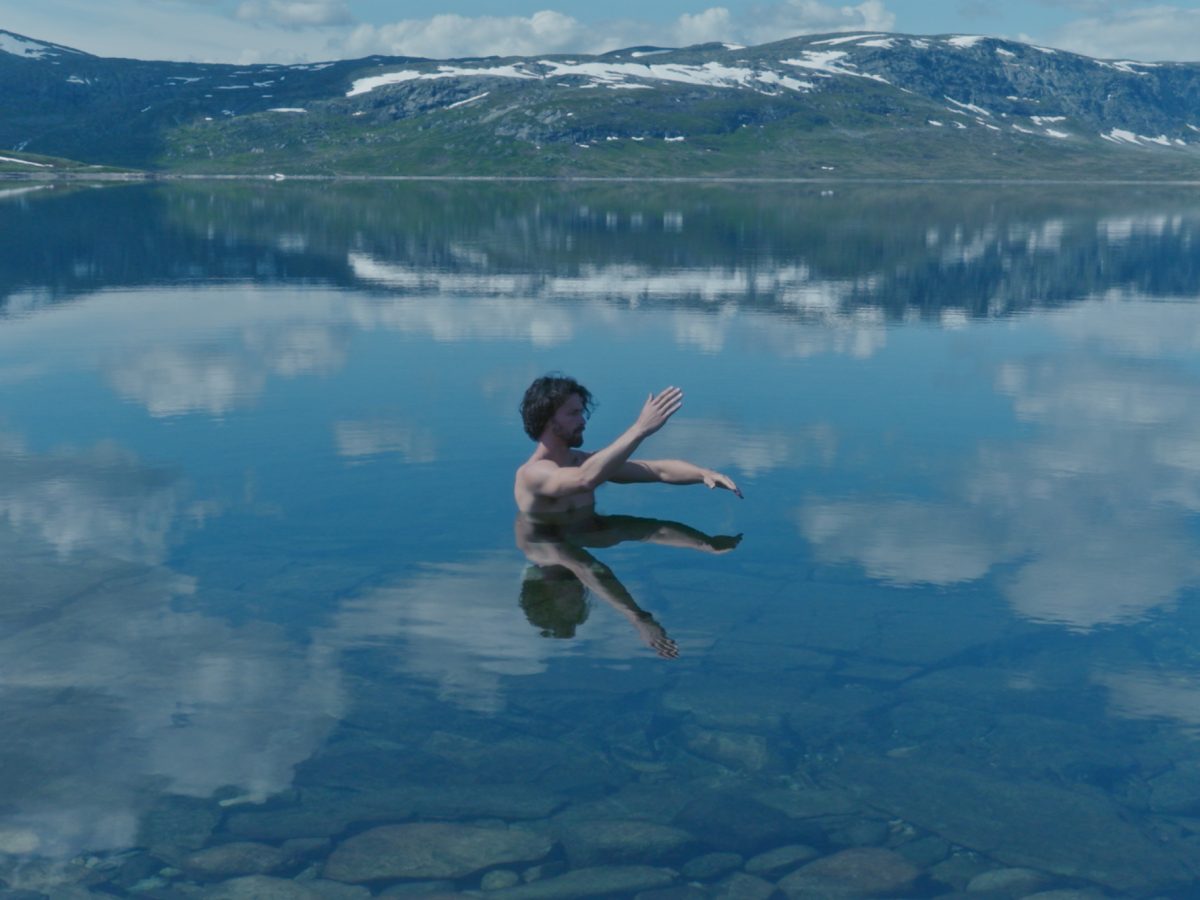 USF Verftet proudly presents this project by Tori Lawrence + Co.
Founded in 2010 and directed by US based choreographer/filmmaker Tori Lawrence, TL+Co. is a group of collaborating movement artists, musicians, filmmakers, and designers.
About the project
Sjøradio
This exhibition is a culmination of many years of research into site-specificity and dance film brought into one space.
Choreographer Tori Lawrence and collaborators worked with the musicians of Passepartout Duo (Nicoletta Favari and Christopher Salvito) this past year in Trondheim and Bergen.
The project is a multimedia documentation of our research in the form of handmade instruments, film viewers, screendance, and live movement and sound performances throughout the gallery and in the fjord.
With these instruments and scores for listening, the viewer is invited to adjust their frequency to the sea. Tapping into magnetic fields and radio waves, emitting and receiving signals, our group was interested in researching how to make sound and movement to help the body adjust, situate, and orient into a place.
The works create a sense of tuning in rather than altering the surroundings, and led us to create a radio station for the sea in order to expand our attention to the changing climate.
The project was developed as part of the Artist-in-Residence Programs at Lademoen Kunstnerverksteder (LKV), DansiT, USF Verftet, and Bergen Dansesenter.
Artists:
Choreographer/Filmmaker: Tori Lawrence
Musicians/Composers: Passepartout Duo
Dancers: Ellie Goudie-Averill, Ainsley Tharp, Nathaniel Moore, Anthony Pucci, Flannery McAdam, Marie Haas, Emily Climer
Installation Design: Seth Wenger, Passepartout Duo, Tori Lawrence
Clothing design: Bregje Cox, Mark King
_ _ _ _
All bodies/substances exhibit and interact with some degree of magnetism, increasing or decreasing depending on distance, pressure, and temperature.
Magnetism also deals with attraction and repulsion, moving towards and away with differing degrees of force. Along with the directional maps of magnetic fields, these elements inform Tori Lawrence + Co's dancers through a durational performance installation.
The choreography magnifies the embedded gestures of installed sound sculptures in the space, by musicians Passepartout Duo, taking something that's ordinary and distorting it so that it reveals itself as a larger phenomena and starts reverberating.
This piece is also inspired by the physical location of USF and the sailboats that are docked along its pier – creating movement based upon physical experiments of force, energy, surface area, and direction – similar to how sails experience the magnitude of wind.
There will be a listening station by the sea where audience members can tune into a radio while watching a dancer on a floating platform on the water.