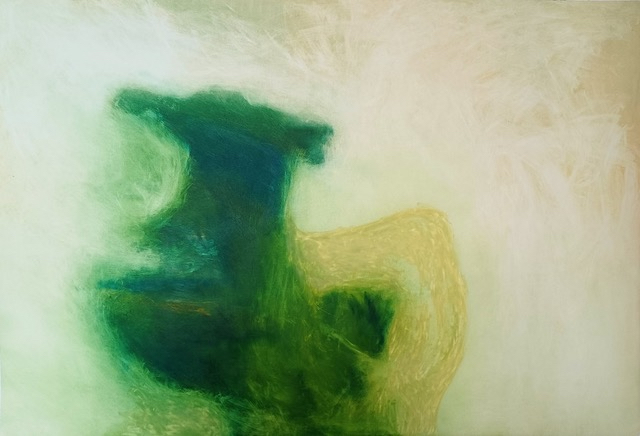 Sacred Waste
Vises 10. – 18. desember 2022
Åpning lørdag 10. desember kl. 14.00 – 17.00.
Åpent kl. 12.00 – 17.00 hver dag unntatt mandag som er lukket.
Onsdag 17.00 – 18.00 performance Stilla
Torsdag langåpent til kl. 20.00.
Sacred Waste
This exhibition is about sacred waste – and the quest for silence.
"Sacred waste" is a cultural anthropological concept, which also says something about art – and life. The transformation from waste to "sacred waste" seems to require a phase where the object is abandoned, unnoticed, and lost. It transforms from an object of use to a place – a place of silence, without purpose or use.
The sculptures in this exhibition are made of objects found in the basement of a former monastery in Bergen (S.F.X.) as well as other waste material. The paintings are by-products of inner journeys and can be seen as waste according to the definition "discarded as no longer useful after the completion of a process". But at rare moments, both paintings and sculptures are also mediators of the sacred.
The ongoing performance Stilla moves from Nonneseter klosterkapell to Visningsrommet USF this week: www.sannefrostensson.com/stilla
Sanne Frostensson (b. 1988, Sweden) works primarily with oil paintings and sculptures in different materials, as well as with writing and practices of silence. Her work revolves around the correlation between "inner" life and "outer" context. She lives in Bergen and has a Master's degree in Fine Art (2021) and a Bachelor's degree in Theology (2019).